Cambridge District Scout Archive
The 100th anniversary of Scouting was celebrated in 2007 with Cherry Jam, a Jamboree held at Cherry Hinton Park. More than 1000 Scouts, from 6 – 25 years old participated from Friday Sunday in the late May B/H weekend.
The event was the 'largest simultaneous camping activity undertaken by the Scouting Association' (across the UK).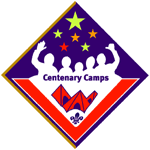 28th Cambridge recorded 'We joined scouts, cubs and beavers from all over the UK under canvas on the same night. As it turned out it was the wettest night of the year! The camp, or jamboree, for the Cambridge district was held at Cherry Hinton Hall and was hence quickly known as Cherry Jam. Activities included zip-wires, human-table-football, a disco and a multitude of crafts as well as a huge camp fire lit by our eldest scout.' The eldest Scout was John Chambers.
Founders Day service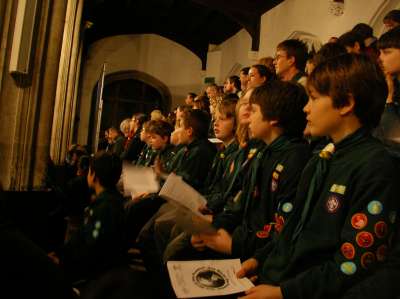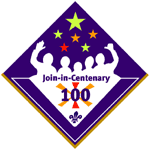 We held a special commemorative service at Great St Mary's church in the centre of Cambridge preceded by a picturesque candle-lit procession from 'the backs' through the colleges.
Bring-a-friend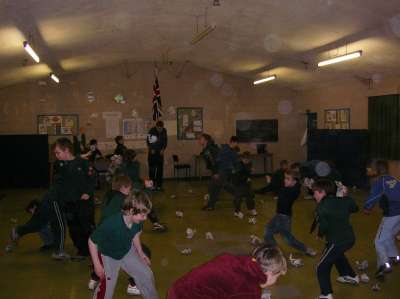 One of the centenary activities was to mark one of our normal Tuesday evening meetings as a bring-a-friend meeting. This meant that cubs or scouts could bring along a friend to show them what scouting is all about and maybe give an insight into why scouting has grown into the worldwide movement that it is today.
Sunrise event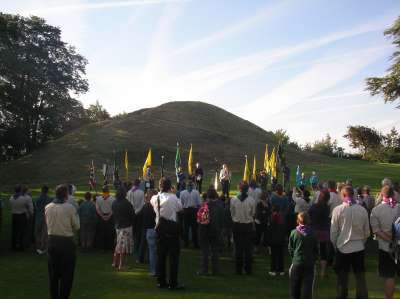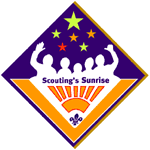 To mark the actual centenary anniversary we held a special event at dawn on the day that, 100 years earlier, the camp began on Brownsea that started scouting, as packs, troups and groups were doing all over the world at dawn where they were. After a few speeches we all rushed to the top of Castle Mound and surveyed Cambridge in the early morning light.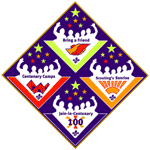 JWR Archivist Oct 2021